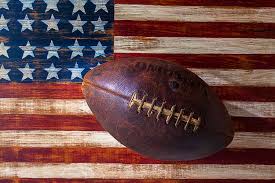 Practice starts August 6th.
Practice is held at the YHS JV baseball field. All participants must submit a 2019 sports physical before they can practice. Participants also need to submit a copy of the following:
2018/2019 report card
birth certificate (only if you did not play last year)
and a wallet size photo
This year we will have three teams that compete. D2 team: 3-4 graders. D1 team: 5-6 graders. MS (middle school) team: 7-8 graders. There are no weight limits at any level. Some age restrictions may apply.
Cheer is 1st-8th grade. Unless we have 10 or more cheerleaders sign up, we will have one combined squad. This squad will cheer at the division most appropriate for their age level.
Participation cost for football and cheer
Registration Fee: $250.00 there is a $50 discount for each additional sibling registration.
If you would like to pay with a sponsorship or tribe pay please contact Sandy Hogge (916-897-7883). You must submit a payment or payment code on the registration site for your registration to be complete.
All fees must be paid prior to receiving gear.
Registration is closed.